.
In Memory:
Marvin Franklin
April 13, 1952 - April 29, 2007
.

Above: By Marvin Franklin, "Subway Series, Morning Rush Hour," 2004, Ink, 11 x 14
Mr. Franklin was a true artist, who drew every day, wherever he went.
This drawing is just one of thousands of drawings that he did in his many sketch books.
Below is one of his Mr. Franklin's last paintings completed before his untimely passing on April 29th, 2007.
It includes many of his friends working on their own artwork in studio 5 at the New York Art Students League.
I know all the people in this painting--- Mr. Franklin caught each person at a perfect moment that encapsulates their essence
and personifies their bodies, psychology and humanity.
Marvin was a friend, and I will miss this great artist.

.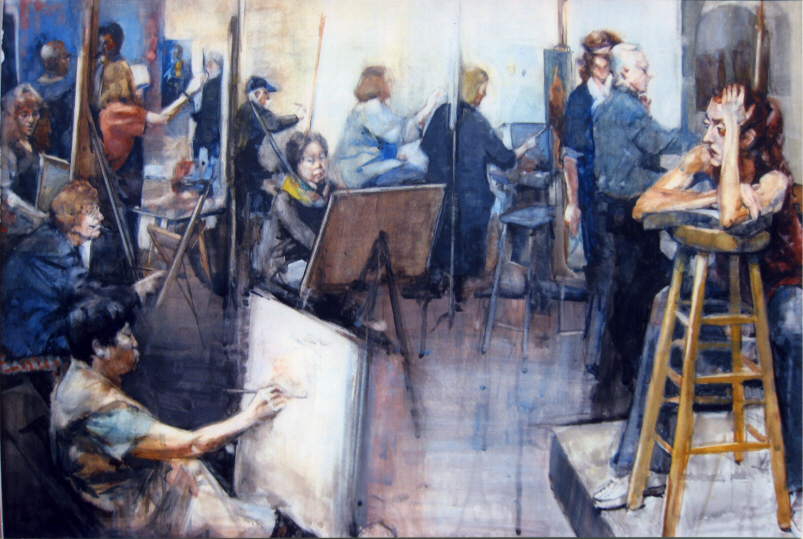 Above is by Marvin Franklin. Watercolor
____________________________________________________
All above images copyright © 2008 by Tenley Jones-Franklin
________________
Help preserve a cause that Mr. Franklin worked hard to support during his lifetime.
Donate to Coalition for the Homeless in Mr. Franklin's honor.
Coalition for the Homeless Home Page