....
In Upcoming Group Show:
CREATIVE MISCHIEF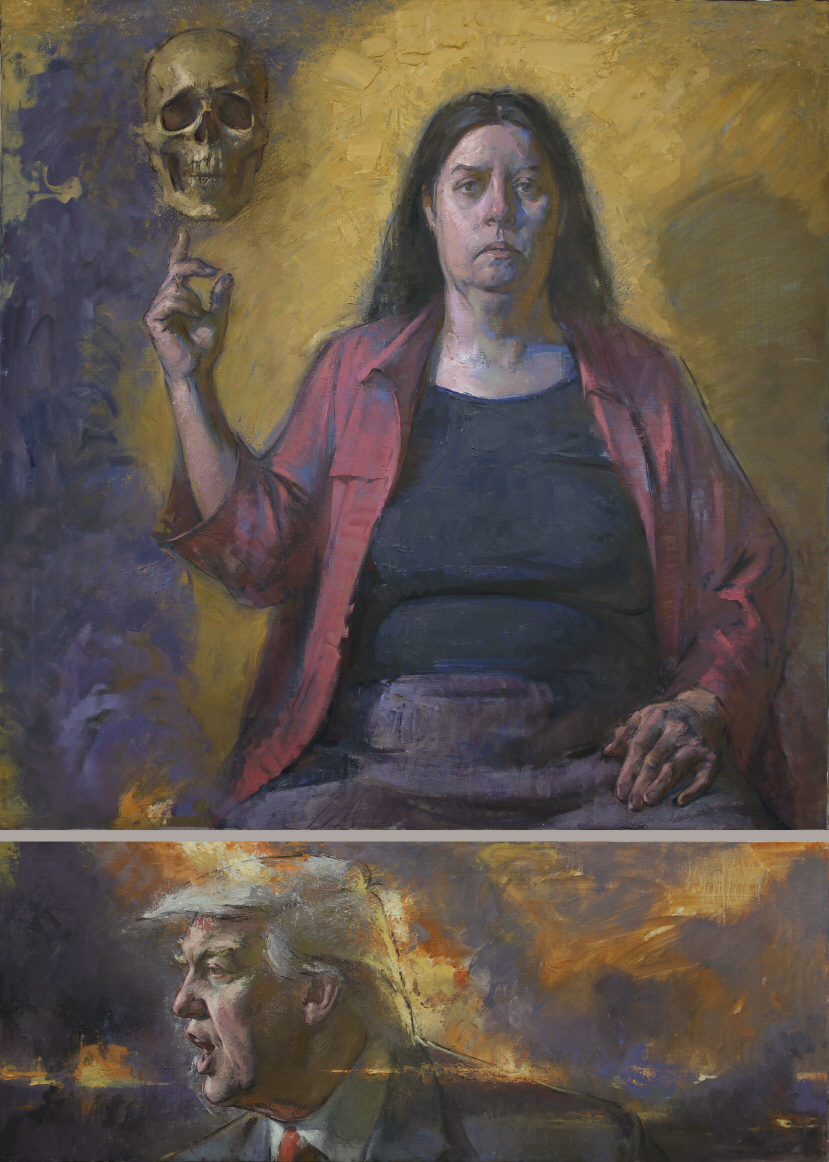 Dan Gheno, Ragnarok Begins 1: Death of the Demos, diptych, oil, 2016-17, 50 x 36 inches
A brief explanation of this painting's symbolism is provided near the end of the linked page by clicking here.
at the National Academy Museum and School.
On view May 18 – June 13, 2017.
Exhibition Hours:
Tuesday – Sunday 11 AM – 6 PM. Free Admission.
Entrances:
National Academy Museum
1083 Fifth Avenue
New York, NY 10128
National Academy School
5 East 89th Street
New York, NY 10128
....
CURRENT PUBLICATIONS INCLUDE:

From North Light Books: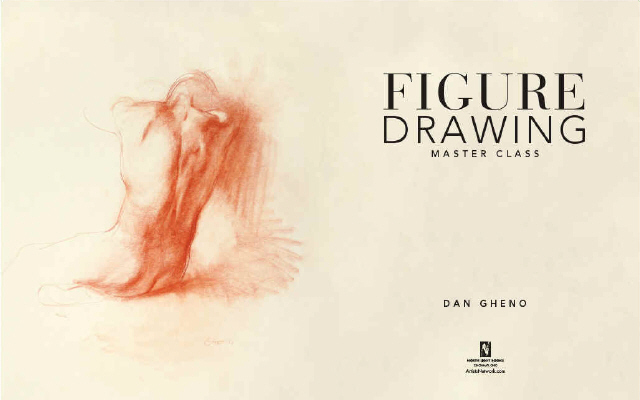 Order from Amazon.Com by clicking on the link below...
Figure Drawing Master Class: Lessons in Life Drawing
or directly from North Light below:

Pre-Order Figure Drawing Master Class Book from North Light Shop and Save 27%!
*
Gheno's Book mentioned in Artist's Magazine online blog (Click Here)
*
Click Here for PDF of anatomy article written by Gheno, recently posted by Artist's magazine online blog.
*
Images and one page essay in the book: "The Art Students League of New York, Classical Life Drawing Studio."
Click here for excerpt from book.
.
Gheno's article, "How Different Materials Affect the Drawing Process" is currently featured in Drawing Magazine, Winter 2017: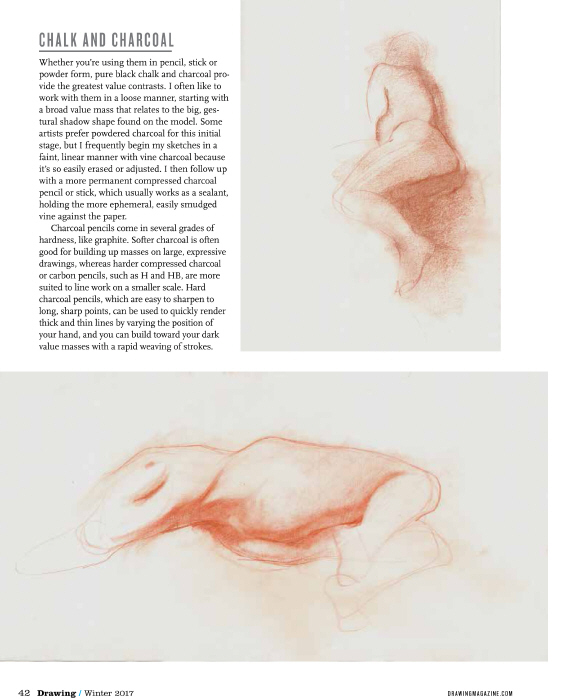 Sample page from article.
...
Interview conducted by Blane Charles on "Elements of Fierce."
Click on Arrow for Part One
Click Here for Part Two of This Interview.